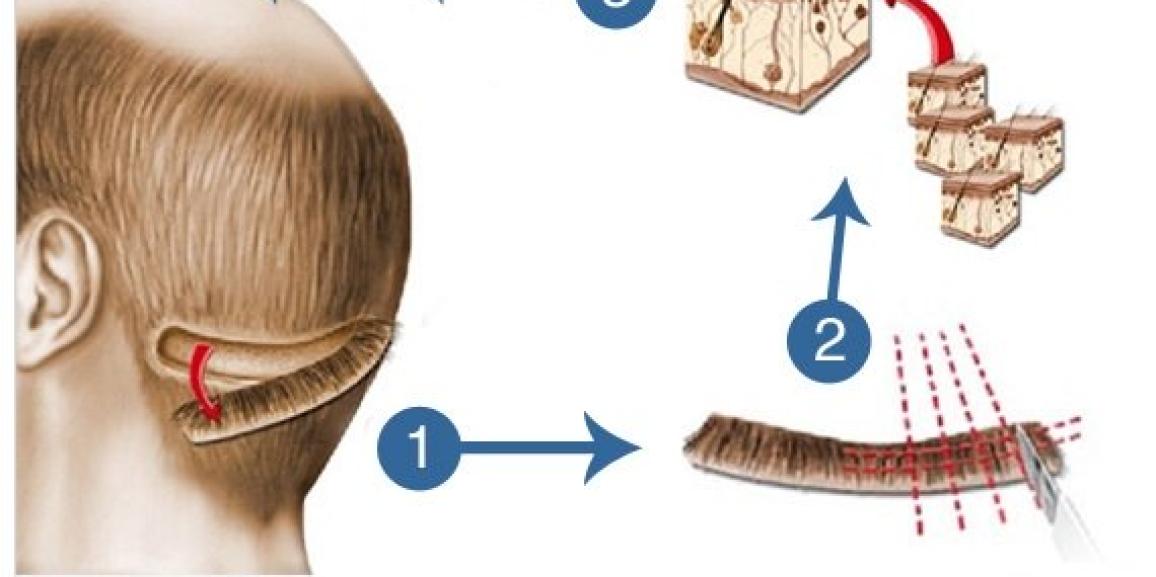 Today is the world of internet when accessing the online portals is very much feasible. So when you feel hair loss the first thing you do is explore the internet for a perfect solution. Internet would suggest you many a things but most of them are not valid like using natural oils or may be cosmetics. Hair transplant content is widely available on internet but you need to find the reliable source of course.
So let's grab some quick genuine information about the hair transplant process and its methods.
Hair transplant process
In hair transplant, the hair follicles are handpicked from the back and sides of the head or other parts of the body including beard, chest, axilla or pubic area and then they are transplanted at the desired bald area. These specific areas are chosen for hair transplant because they possess permanent hair roots or DHT resistant hair roots. It is true that by hair transplant you are going to get the permanent results which would stay for lifetime. The results by hair transplant looks absolutely natural looking if the procedure is performed by an expert surgeon with artistic imagination.
Hair transplant in Jaipur has come a long way and has become very popular globally so many foreign clients these days visit the pink city for the hair transplant tourism. The hair transplant cost in Jaipur has also become very affordable which lure the people even more to travel the city for hair transplant tourism.
Medispa hair transplant clinic in Delhi and Jaipur is well known for its world class hair transplant treatment. We offer the hair transplant meeting international levels and provide a comfortable experience of hair transplant. With us you can be sure of an incredible and safe hair transplant. Dr Suneet Soni, chief surgeon at medispa clinic is specialized in performing FUT hair transplant, FUE hair transplant, body hair transplant, female hair transplant and combination technique of FUT and FUE.
We at Medispa have all the necessary equipment and a separate operatory to perform the hair transplant perfectly. We maintain utmost hygiene at our clinic so as to assure you safety and complication free hair transplant.
Hair transplant methods
Primarily there are 2 ways to perform hair transplant these are FUT hair transplant and FUE hair transplant.
FUT hair transplant is performed by harvesting a strip from the back and sides of the head which is then sent to the grafts separation room for the further dissection which retrieve each hair graft from the strip. Each harvested hair graft is then transplanted at the desired bald area. The donor area is sutured back by the trichophytic closure which allows the donor site to heal with leaving no residual scars and deliver highly aesthetic results. The technique is suitable for a higher yield of hair grafts which is suitable for the extensive hair loss cases or the cases where the high density is desired.
FUE hair transplant is performed by extracting the single hair grafts from the donor area using a punch device. The punch is inserted in the skin at a certain depth and angulation followed by which the hair graft is pulled out. The hair graft is very carefully extracted and transplanted as due to pulling the hair grafts become very fragile. This technique also provides the healing to happen with almost invisible scarring. This technique is suitable for facial hair transplant or early hair loss cases as there is provision to harvest lower count of the hair follicles.
When should you choose FUT hair transplant?
There are certain circumstances when FUT hair transplant would provide the best outcomes.  Let's discuss some of the indications of FUT hair transplant.
When your hair loss is extensive and require higher yield of hair follicles then you need to go for FUT hair transplant.
When there is demand of high density hair transplant then FUT hair transplant is the rightly indicated.
When the donor area is not sufficient then FUT hair transplant could be the right technique for you as higher yield of hair grafts can be achieved from a smaller space.
There are many cases when FUT could be a better technique in some it makes sense to choose FUE technique for the best outcomes. A genuine and knowledgeable surgeon would surely indicate the right technique for you. Visit Medispa hair transplant clinic for a genuine and incredible hair transplant.