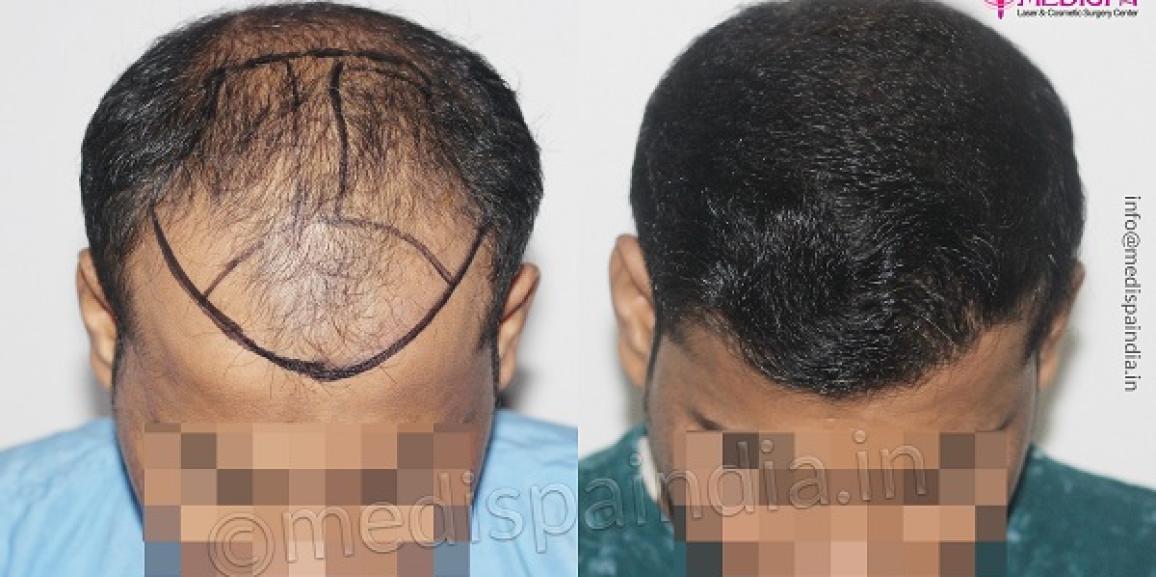 Male or female, maintaining one's personality and appearance has become everyone's top priority. People frequently spend a large portion of their income on clothing and cosmetics. The increasing desire to alter one's appearance in order to improve one's appearance has led to a huge increase in the popularity of cosmetic procedures. In a similar vein, hair loss has also grown in prominence as a growing concern among the younger generation.
Hair loss used to be viewed as a sign of aging, but more and more people in their 20s are experiencing this problem. Changes in lifestyle, more pollution, and increased work-related stress continue to contribute to hair loss. In that situation, hair transplantation is a blessing for humanity because it gives people who have lost their hair a second chance to regain their confidence and cover their heads in hair.
Since hair transplantation is at the height of its development and can produce permanent, natural results that are imperceptible to others and mimic the growth of new hair, it has become very popular. Higher density at the bald area is what people who choose hair transplants want because it can provide good coverage and a natural look that makes the hairs exactly look like the natural hair and is undetectable. To ensure successful outcomes, the cosmetic surgeon performing the hair transplant must take into account a few key factors.
The success of a hair transplant depends on several factors, including adequate hair density, the quality of the transplanted hairs, the design of the hairline, and the depth at which follicular hair grafts are inserted. Graft depth is a crucial element that assures flawless outcomes. When it comes to a successful outcome, the surgeon's expertise is most crucial.
Since everyone wants to look young and aesthetic awareness is at its peak, hair transplant in Jaipur has become very popular. Additionally, tourists from all over the world select Jaipur as their ideal location for hair transplants using cutting-edge technology and skilled surgeons. Due to the city's increased oversaturation of the hair transplant market, hair transplant cost in Jaipur has significantly decreased. There are only a few hair transplant clinics in Jaipur that offer the best hair transplant surgery at a competitive price and to high international standards.
You can schedule a consultation with Medispa Hair Transplant Clinic if you're looking for the best hair transplant in Delhi or Jaipur but are hesitant due to the high cost of the procedure. We are the best and most reputable hair transplant clinic in India, and we can assure that our prices will be within your budget.
We genuinely care about you and will always be there for you as you undergo hair transplantation with us.
Hair transplant: What is it?
A minimally invasive restoration procedure known as a hair transplant involves the removal of follicular grafts from the donor area based on the density of available hair, followed by their implantation at the recipient bald area. It's a common misconception that a hair transplant involves using artificial hairs or someone else's hairs. In contrast to this, the method uses your own hairs that are taken from other places with abundant hair density. Grafts are the name given to these harvested hair follicles.
Grafts are what?
Grafts are tissue pieces that have hair follicles in them that are taken from a safe, higher density donor area and then transplanted into a desirable recipient area that is bald. These grafts are only taken from the DHT resistant, safe donor area and are meant to last a lifetime and produce long-lasting results.
After undergoing a hair transplant, you can achieve a pleasing appearance, but you shouldn't hold out hope for a head covered in hair. As each transplanted hair follicle needs its own blood supply for nutrition to grow, hair transplants can only restore up to 30% of the lost hair density. This can only attract a certain number of hair follicles because it is impossible to supply blood to 100% of them.
FUT and FUE are the two main methods used to harvest grafts for hair transplantation. The number of grafts needed for the procedure is a major factor in determining whether a patient chooses to use these techniques.
A hair graft calculator is designed to help you estimate the approximate number of hair follicles needed for your hair transplant. During the initial consultation, the hair transplant surgeon makes a final determination regarding the necessary number of follicles. An online hair transplant calculator is available on the official Medispa clinic website that estimates the number of grafts required per square centimeter of baldness.
What number of hair grafts do you need?
Most patients are hesitant to visit the hair transplant surgeon because they are concerned about the cost of the procedure and want to have a general idea of the cost in advance. Graft calculator for hair transplant gives people the chance to estimate the cost of the procedure and then decide whether or not to have it done.
In order to avoid overharvesting and donor area density depletion, the number of hair grafts you require is determined by the degree of baldness you have and the number of hair grafts that are available there.
The number of hair grafts to be harvested must be carefully considered by the hair transplant surgeon because the permanence of the results depends on this. In order to achieve the maximum hair density, inexperienced hair transplant surgeons frequently over harvest the hair grafts, which results in a violation of the safe zone and lower survival rates for the transplanted hair grafts.
Therefore, if you want the best results that are assured, put your trust in a skilled hair transplant surgeon. One such reputable hair transplant surgeon who is well-known for his exceptional abilities and for achieving assured satisfactory results is Dr. Suneet Soni.