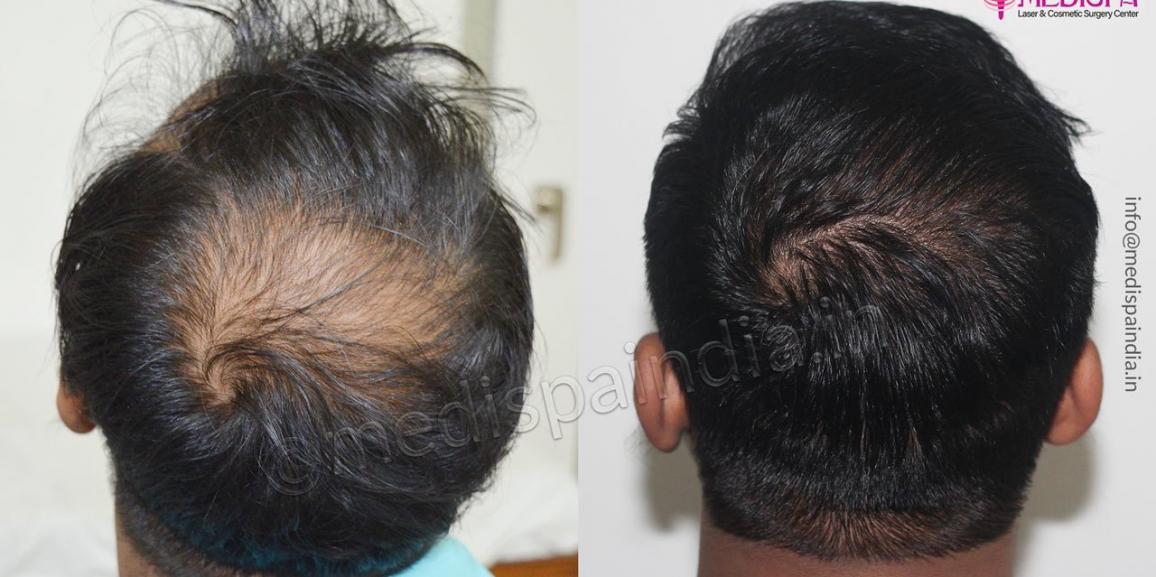 Patients with hair loss are becoming more numerous every day. Currently, men lose their hair more often than women do. In the past, hair loss was most common in people in their 40s. However, hair loss is now also a problem for young people. Finding the right treatment is now essential.
There are numerous treatments available to stop hair loss. Understanding which is useful for treating hair loss permanently is crucial, though.
Here is more detailed information on hair transplants and wigs. The treatments mentioned above are the most widely used to treat hair loss. There are methods we can employ to cover up or manage baldness.
Hair wigs: Wigs made of hair are a popular option for hiding baldness. These days, there are many stores where you can buy hair wigs. This is the short-term solution for baldness. People select their hair wigs based on how closely their hair matches their skin tone.
The hair wigs require a lot of upkeep. It must be replaced with a new one within a short period of time. Because of this, people do not favor it over the long term.
Advantages of hair wigs
They use no invasive technique
They are affordable
You can see results right away.
Disadvantages of hair wigs
The outcomes are transient
The wigs' hair appears unnatural.
They demand a lot of maintenance
Constant replacements are required
Hair patch
Another type of wig that people use is a hair patch. This type of customized hair wig was created by experts. As required by the patient, the hair patch will cover the bald spot. The base of a hair patch is made of an artificial material that resembles skin. This sheet is filled with synthetic hair. The skin tone and the color of the sheet match. The hair matches the natural hair as well. You can get a hair patch that looks better in this way. The quality is influenced by the type of fabric and hair used to make the sheet.
This hair patch can also be worn at night because it allows air to pass through to the skin. You could also use it when exercising in the gym or while swimming.
This hair patch needs ongoing maintenance. It must also be changed frequently, no less than once every few months. Depending on the material, different replacements are required. They are therefore temporary fixes that might conceal hair loss.
Advantages:
They are non invasive
They are affordable
They deliver quick outcomes
Disadvantages:
People can tell when you're wearing a patch because of factors like
It is for time being
It requires significant upkeep and replacements.
Unusual outcomes
What about basics of hair transplant?
All people are familiar with the term "hair transplant," as this procedure has gained a lot of popularity. The value of looking young in social, personal, and professional contexts has boosted the acceptance of cosmetic procedures, which are now preferred by regular people as well as celebrities.
Don't worry when choosing the hair transplant procedure as a modality for your hair loss problem because it is a daycare surgical procedure and won't cause you any morbidity like other surgical procedures. You can undoubtedly resume your regular work without any problems right away.
The hair follicles from the donor areas—the specific area with permanent hair roots—are harvested for the hair transplant procedure, and the hair roots are then transplanted to the desired bald areas. The process, which should not be confused with wigs or hair patches, entails harvesting your own hair.
There are circumstances that need to be carefully examined in order to confirm the candidate's eligibility, so it is definitely not necessary that the procedure is possible in every situation. The most important aspect that must be evaluated is whether there are enough hair follicles in the donor area to transplant and produce the desired results. No matter what, the procedure cannot be done if the donor area's hair density is insufficient.
Make an appointment right away to learn more about the procedure and determine whether it is the best course of action for you to treat your baldness. The initial consultation is a crucial step before deciding to undergo a hair transplant.
Make an appointment right away at the Medispa hair transplant clinic for the best, most frank advice and enthralling hair transplant procedures.
Advantages of hair transplant
Permanent results: The permanent results are produced by the hair transplant procedure. However, the hair wigs are merely temporary.
Low maintenance: Transplanted hair does not require maintenance or replacement. However, caring for hair wigs is a real pain. They also need to be replaced.
Natural appearances: The hair transplant results look very natural. The surgeon's skills determine whether a hair transplant is successful. Hair-based wigs don't seem realistic. Simply by looking at you, people can tell that you are wearing something.
Maximum hair growth: After a hair transplant, you can anticipate strong hair growth. If the donor area has sufficient hair roots, the procedure might result in the best results.