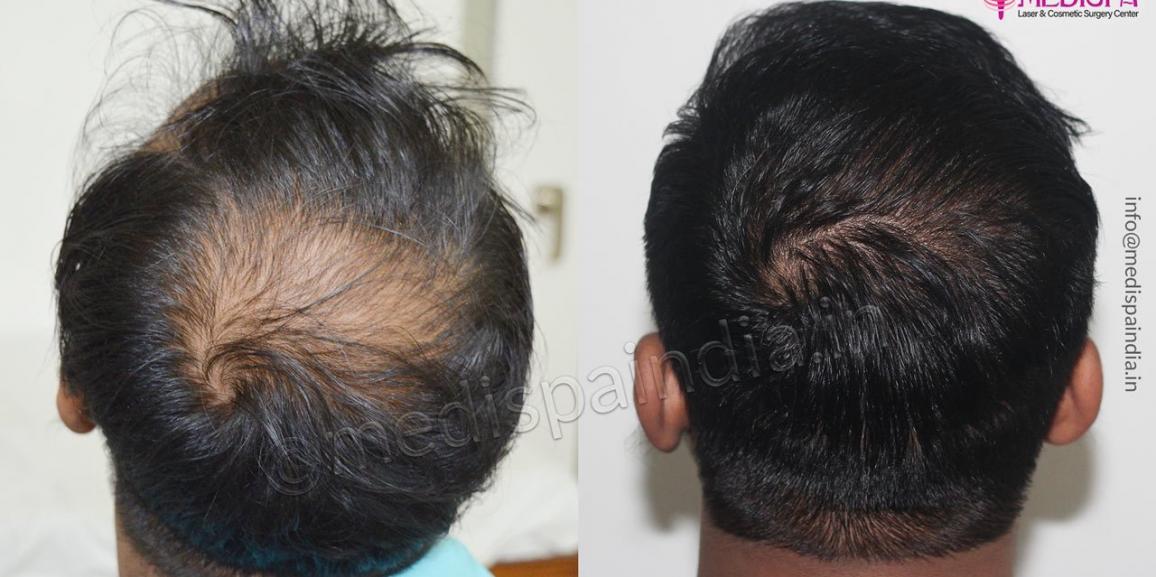 One of the most important factors in preserving good looks and an attractive personality is hair. Hence, hair loss has an impact on many facets of life and may cause a decline in self-esteem and confidence. The greatest solution for hair loss difficulties is a hair transplant since it provides long-lasting benefits and can properly restore the appearance of natural hair. However, a hair transplant will only produce positive outcomes when it is carried out by a qualified and experienced hair transplant surgeon.
A hair transplant procedure is a significant decision that should always be made carefully. As a result, it is normal to have a lot of ifs and buts about the operation before deciding to undergo a hair transplant. There are a few extremely crucial things you should be aware of before having a hair transplant because there are many common misconceptions that could either prevent you from making the decision or cause you to expect too much from the treatment.
Due to the popularity of hair transplant in Jaipur as a hair loss treatment option, the technique is now readily available there. The hair transplant cost in Jaipur has significantly decreased as a result of increased competition in the sector. However, the majority of clinics use ambiguous language to entice clients, which may cause them to feel unsatisfied with the operation.
As a result, it is now crucial to have knowledge of a few things before having the treatment. Transparency and sincere advice are valued at Medispa clinics since they are essential for achieving satisfying results in addition to great results. Dr. Suneet Soni is unquestionably a skilled hair transplant surgeon, but he also believes in thoroughly explaining the operation and setting reasonable expectations before it is done. We are one of the top hair transplant centres in India, thus it has truly paid off. Using our experience, we have compiled a list of a few crucial questions that patients frequently ask in order to better understand the process.
The following information is provided to help you decide whether to get a hair transplant:
Your own hair is used in hair transplants, and the results seem completely natural.
Several patients have inquired as to what kind of hair are often utilised for hair transplants. In reality, hair transplants only employ your own hairs, and they may be possible provided the donor location has an enough hair density. Hence, if the surgery is carried out by a skilled surgeon with a strong sense of aesthetics, it will undoubtedly provide highly natural-looking results.
You achieve permanent results with hair transplant: Permanent results are obtained by hair transplantation because donor areas that are DHT resistant are used in the surgery, which ensures that permanent hairs are produced. The DHT resistant hairs do not change over time due to hereditary influences and remain.
No maintenance is required: The hairs that are transplanted during a hair transplant are your own hairs, therefore they do not require any upkeep for hair development. They also do not require any particular care or medicine. The hairs develop according to the same hair growth cycle as other existing hairs.
4.Hair transplants do not prevent future hair loss: Although hair transplants offer permanent results, this does not guarantee that your natural hair will not lose hair in the future. Just the hairs that were transplanted would remain. Hence, if your hair loss is progressing, you might need more hair transplant sessions.
Hair transplants do not produce rapid results: A lot of our patients believe the myth that you can see results right away after having a hair transplant, however this is untrue. To notice the growth on your scalp after a hair transplant, you must wait at least six months. About a year is needed to fully notice the growth of every hair.
Hair transplant surgery is a painless operation. The majority of our patients say they were on the fence about getting a hair transplant because they thought it would be an uncomfortable treatment. In actuality, the hair transplant procedure is minor and not at all painful. After receiving local anaesthesia, you won't experience even a tiny bit of pain. Throughout the process, all of our patients can choose to watch television or listen to music in comfort.
Visit the Medispa centers in Delhi and Jaipur for any additional questions.