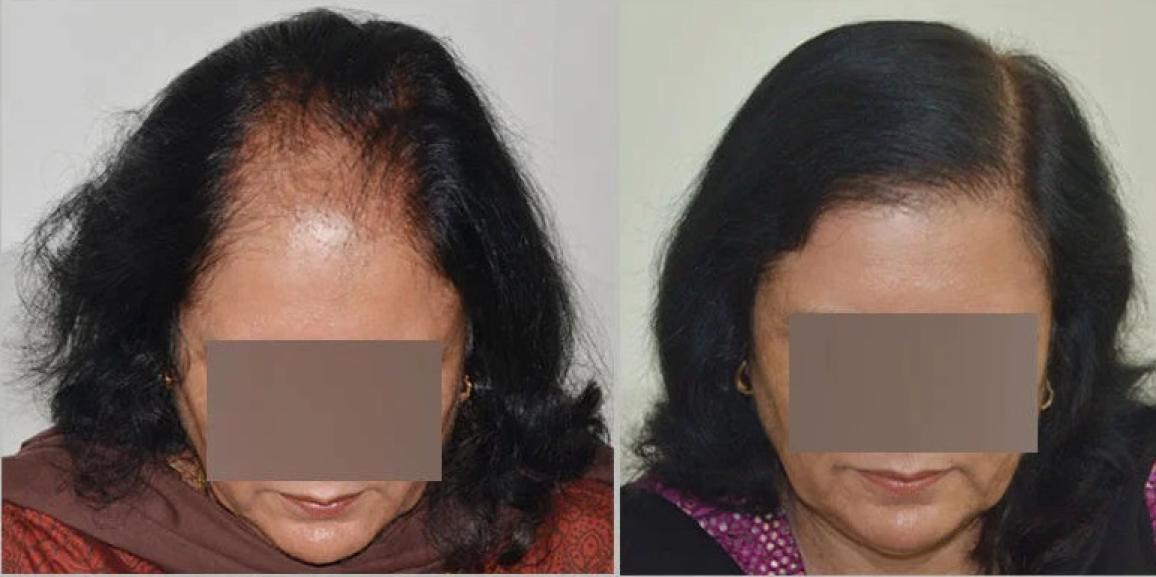 Once a female sets her hair properly, her beauty is enhanced. Women's hair is a priceless crown that indisputable outshines the beauty of any jewel. Even though female hair loss can be heart-breaking, there is currently a permanent solution available.
Not just in men, but also in women, who experience hair loss to some degree up until the age of 50. Early hair loss, however, can be devastating because it can interfere with your personal, social, and professional lives.
Hair transplantation is a solution to restore your confidence and self-esteem if you are struggling with a hair loss issue and feeling low in some way.
The cost of the procedure used to be a barrier to people getting it done, but that issue has also been solved. Earlier, there were few clinics providing these services, making them expensive procedures preferred by celebrities and other high-profile patients. But now that the hair transplant cost in India is so reasonably priced, shouldn't it be good news that even the average person can benefit from it?
The growing public interest in aesthetics and the exponentially growing number of clinics, which has reached an uncountable number, are the causes of the low price.
Hair loss in women: How does it extend?
Hair loss in women is primarily brought on by genetic dysfunction and hormonal imbalance. Other causes of hair loss include trauma, scarring, any systemic illness linked to hair loss, and a history of radiotherapy or chemotherapy. Increased stress, pollution, tainted water supplies, and routine use of hot tools and chemicals in styling products are some of the factors causing hair loss in women.
Female hair loss has a different pattern than male hair loss, so hair transplants are less common in women. In women, hair loss typically begins with central thinning, which widens the partition rather than leading to baldness. Few people who experience this generally seek medical care end up bald. The majority of females attempt to manage their hair loss on their own until it gets worse.
How to deal with female hair loss?
The majority of females typically self-medicate with natural remedies until the signs of hair loss are noticeable. The best course of action is to seek medical attention as soon as you notice hair loss symptoms that actually involve more than 100 hairs per day so that the cause can be identified and treated as soon as possible.
Most doctors initially prescribe female patients medications that are effective, but occasionally the effects relapse after the medication is stopped. Many females who are experiencing hair loss have chosen PRP therapy as a viable treatment option for early hair loss. If all other treatment options are ineffective, hair transplantation is the last and most successful option.
If a female hair transplant is carried out by a skilled surgeon, it is a very successful procedure. It is crucial to carefully select the clinic and the surgeon for a female hair transplant. Look for a surgeon with significant experience in this field.
How valuable is a hair transplant for women?
The best way to treat hair loss naturally is with a hair transplant. Therefore, if you are experiencing hair loss, make the decision if it makes sense for you.
Similar to men, hair transplantation on females is typically done using either FUT or FUE. Females prefer the FUT hair transplant technique because:
The method could provide more hair grafts, which are unquestionably necessary for female hair transplants.
Females typically prefer a shave-less approach, which the FUT technique makes possible.
Female hair transplants are a bit tricky and challenging because they don't involve shaving, so only a skilled and experienced surgeon should perform them. The transplantation is the trickiest step in the process because tiny slits are made at the recipient site.
Hair grafts are carefully implanted into the transplantation site because the surrounding hair is highly vulnerable to damage and should be avoided to avoid doing more harm than good.
Female patients prioritize aesthetics above all else, so the surgeon must be an accomplished artist to achieve results that appear natural.
The industry's breakthrough developments in hair transplantation have led to a global acceptance of the procedure. India, a center for top-notch hair transplant services, has improved the process greatly.
The nation is now highly sought-after for hair transplant tourism thanks to our proud exceptional surgeons. The amazing hair transplant performed by Dr. Suneet Soni has made him one of the best surgeons in the nation.
So schedule your appointment right away and pursue your dreams of once more showing off your hair in various styles.