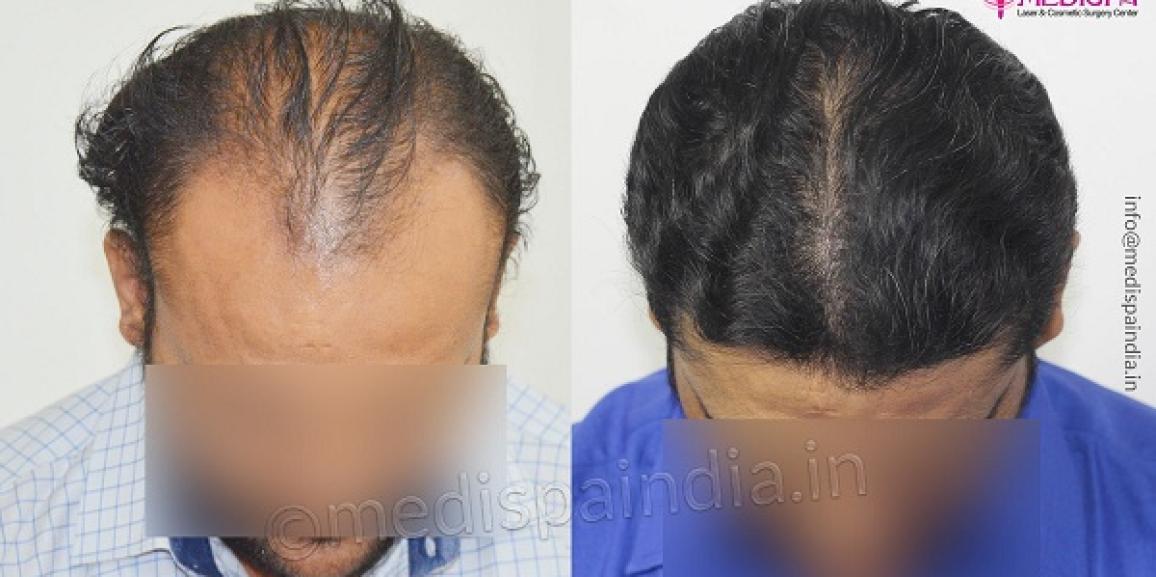 Due to rising aesthetic concerns, hair transplant surgery is currently one of the most often mentioned cosmetic surgical treatments. The primary worry has continued to be hair loss since it more significantly lowers the quality of social and professional life. Although genetics is mostly to blame for hair loss, there are other variables that can also result in hair loss. Wet combing and chemical straightening are among them, as well as the use of heated equipment, poor diet, oral contraceptives, drinking, smoking, and medication (anti-depressants, anti-anxiety, and anti-psychotics).
People now seek solutions to stop or slow down hair loss as a result of it. There are numerous blogs offering medications, herbal treatments, and more, but sadly, no remedy can stop hair loss like pattern baldness. The only guaranteed method of recovering your hair is through hair transplantation or hair restoration.
It is common to worry if a hair transplant would last forever when considering one. To keep the transplanted hair, do we need to undergo hair transplantation every few years?
The good news is that a hair transplant carried out by skilled and knowledgeable doctors will undoubtedly last a lifetime.
Hair Transplant procedure: the best treatment modality of hair loss
A less invasive surgical technique called a hair transplant can fill bald spots with attractive hair. These hairs are taken from the donor area, which is mostly the back and side of the head, in order to provide coverage. Depending on the availability of the hair density at the donor region, other donor areas may also be taken into consideration, including body hair.
As the demand for the surgery rises, hair transplant has now become a highly popular therapeutic option. The method has recently improved in terms of natural-looking effects, increasing its notoriety globally. Depending on how quickly the hair is falling out and how much balding there is, it could or might not need more than one session.
The growth produced by a hair transplant is entirely natural since it uses your own hair follicles and grows in the same way as your original hair.
Hair transplant techniques
Graft harvesting, the most important stage of hair transplant surgery, can be done in one of two ways:
FUT (Follicular Unit Transplantation, or strip method) hair transplant: This procedure involves collecting a strip from the scalp's donor region, which is then divided into individual grafts. The collected individual follicular grafts are then implanted, paying careful attention to the recipient's balding area's direction, arrangement, and alignment.
FUE (Follicular unit extraction) hair transplant: This method involves removing each individual hair follicle from the scalp's donor region. The recipient's bald region is then implanted with these removed grafts.
These methods were selected after taking into account their benefits and drawbacks. Norwood's classification of the degree of hair loss, patient age, patient sex, and hair density present in the donor area are the parameters that determine the procedure for each patient. In the greatest interests of the patients, the surgeon should make an all-encompassing decision on the surgery.
Does hair transplant deliver permanent results?
Undoubtedly, yes! This procedure's popularity is a result of the fact that it provides long-lasting, permanent effects.
The hair follicles in the frontal and vertex areas, which are DHT sensitive, thin out or become smaller as a result of hair loss. Because they are not affected by hormonal influences, the hair follicles in the occipital region (the back and side of the head) are DHT resistant and do not experience hair loss. Since the genetic makeup of these hair follicles is located inside the follicle rather than on the scalp, they may be moved to any area and remain there for life.
Although it produces long-lasting effects, it does nothing to stop the current natural hairs' hair loss. As a result, since hair loss is a progressive condition, it may persist even after a hair transplant, but it very certainly would not include transplanted hairs.
One of the most dependable alternatives for your hair transplant in Jaipur is the Medispa hair transplant clinic since we guarantee to deliver the best permanent outcomes. Our center has cutting-edge technologies and innovative infrastructure. Despite the low hair transplant cost in Jaipur, we offer top-notch services to all of our domestic and foreign clients.
In order to produce exceptional results and ensure that every patient is completely satisfied, Dr. Suneet Soni feels that careful inspection and improving every small feature under high magnification are essential. Dr. Suneet Soni, a highly skilled plastic surgeon, has gained international recognition for his unmatched surgical prowess and creative vision in designing hairlines that seem completely natural.