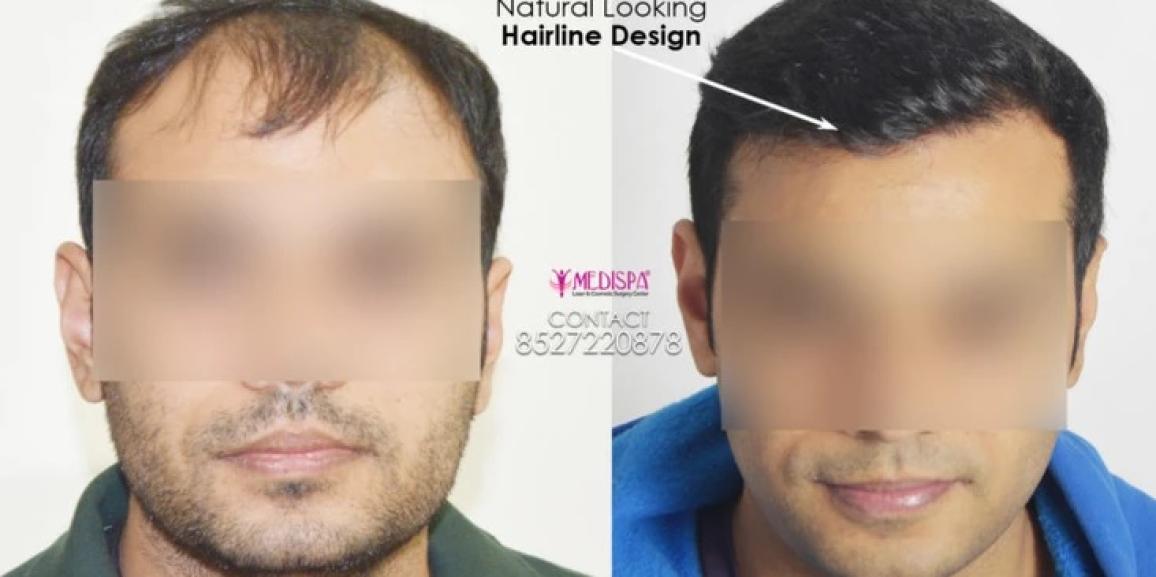 The most effective way to treat hair loss is by hair transplantation. The surgery, which was previously solely welcomed by celebrities, has been very warmly received by people who suffer from hair loss.
Every person who has hair loss searches for a lasting cure, but great density and a natural appearance are required. Unquestionably, hair transplantation has been shown to be a permanent solution to the problem of hair loss. The only long-term solution to hair loss is a hair transplant. The hair transplant treatment is a restorative technique in which the recipient bald area receives transplants of hair roots from the donor area. The donor sites are chosen for the DHT-resistant or selective permanent hair roots.
Although the method appears straightforward, the best hands must be used in order to achieve the finest outcomes. One of the top destinations for hair transplant tourism to date is India. There are only a few hair transplant clinics in India that provide top-notch care. Their reputation for providing high-quality hair transplant care has helped them gain trust.
The hair transplant cost in Jaipur is about four to five times less expensive than it is in other cities of India. The Medispa hair transplant clinic in Jaipur has emerged as the top choice for hair transplant therapy among the few top rung hair transplant India has to offer. Our excellent work is consistent, as evidenced by the thousands of success stories we have. The principal surgeon and founder of the Medispa clinic, Dr. Suneet Soni, is widely praised for his superior abilities and artistic sensibilities. He is renowned for creating hairlines that look very natural. He is one of the few surgeons in the world can execute hair transplants with a very low rate of follicular damage of less than 1%.
If you're searching for the ideal hair transplant in Jaipur, the Medispa hair transplant clinic is the go-to location for an amazing hair transplant journey.
Procedure for hair transplantation
A simple technique called a hair transplant is done to fill in bald patches on the head or the face. In order to treat bald areas, hair roots are removed from one area of your body and transplanted there. Permanent hair roots should be used for hair transplants.
The surgeon needs to be skilled and knowledgeable in order to complete the operation. Only the best outcomes may be obtained by a qualified medical professional. Choosing the best doctor is so essential when having a hair transplant.
When to choose hair transplant?
You've probably tried a number of DIY hair loss treatments with limited results. This is something that everyone tries!
The time to see a doctor is right now.
Your doctor can advise you to take particular medications before considering a hair transplant. These drugs have been demonstrated to stop hair loss and encourage hair growth. These drugs are known to only offer transient alleviation, though. The effects might change if you stop taking the medications.
Any stage of hair loss can be treated with a hair transplant. You could or might not, however, be a strong candidate for a hair transplant. To decide whether or not you are a good candidate, many factors must be taken into account.
We've put together a list of the most important signs that you'd be a good candidate for hair transplant surgery.
A hair transplant is an option if your hair loss is irreparable.
If your hair loss is stable, you might be an excellent candidate for a hair transplant.
3.You should be in good health if you desire a hair transplant. Any illness that results in hair loss or hinders your ability to repair might be disrupting for the healing following hair transplant.
If you know what to anticipate from the treatment, you might be a good candidate for a hair transplant.
Criteria to choose the best hair transplant clinic
To ensure successful outcomes, it is crucial to select a quality clinic. When considering getting a hair transplant, the quality of the clinic should be evaluated beforehand.
A few of the key factors that determine a clinic's quality are listed below.
A doctor's qualifications: It is crucial to pick a doctor that is knowledgeable, skilled, and well certified. The doctor should be renowned for his extensive training and amazing results with past patients. Check the before and after photos of the previous patient. It is recommended to study the doctor's reviews in advance.
Clinic amenities: As soon as you are confident that you are in good hands, you should search for the clinic's amenities. The clinic's quality will undoubtedly be unrivalled if it has a track record of thousands of successful cases. The clinic should use cutting edge equipment and sophisticated procedures, and it should have a separate operating room specifically for hair transplants. High magnification should be used by the clinic during each stage of the hair transplant.
The clinic's hygiene and safety policies: These policies should be stringent in order to guarantee you a successful and safe hair transplant. For your protection, the clinic should also keep the emergency supplies ready. The upkeep of hygiene and safety standards demonstrates that hair transplants are risk-free and trouble-free.
Refrain from placing your reliance in commercial endorsements: Nowadays, marketing plays a significant part in someone's rise to fame. But when it comes to surgeries, the level of care is still very high. It is advisable to pick a clinic that is renowned for its extensive experience and superior care. Don't merely believe the false claims and advertising endorsements.
Cheaper or a reasonable clinic? You should be aware of the distinction between the two. Unlike the subpar services at less expensive clinics, a reasonable clinic would provide you with a high quality yet economical therapy.