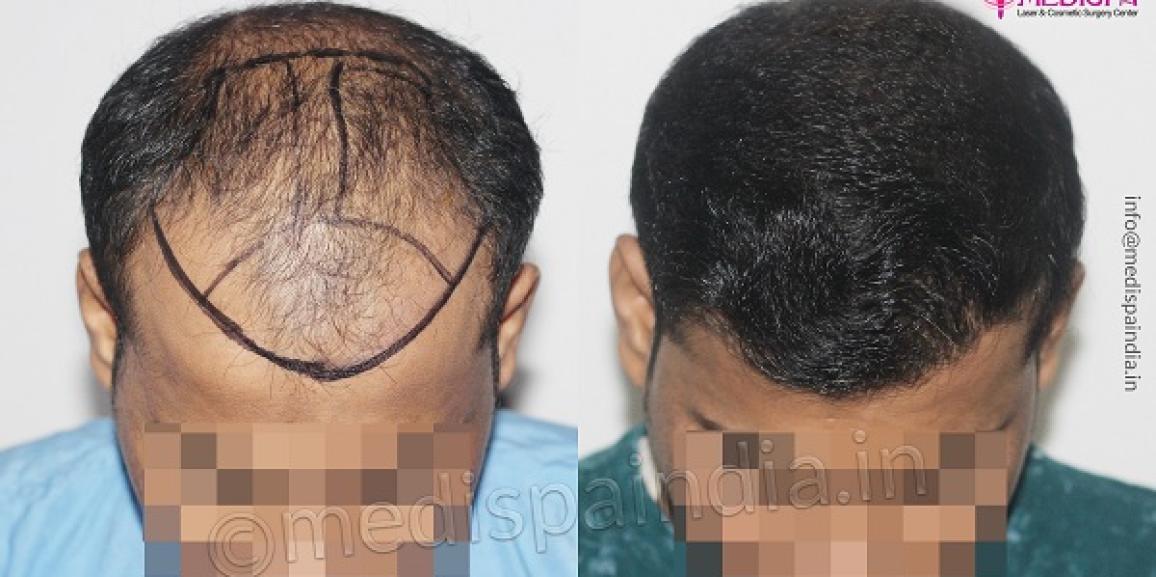 Any surgery causes pain and discomfort, which is something that most people are afraid of. But, aside from the fact that hair transplant is a minimally invasive medical technique, will it be the same?
Because of the agony, the majority of hair loss sufferers abandon their plans for a hair transplant. So let's debunk the myth that hair transplants are painful.
We all know that medical research has progressed, and even major surgical procedures performed using new techniques hurt significantly less than traditional approaches.
It's good that medical advancements have made hair transplant surgery far superior than what it was previously. The process entails extracting hair follicles from the back of the head and transferring them to the desired bald spot. FUT and FUE are the two most common hair transplant techniques, and either one is appropriate depending on the patient's situation.
Hair transplant in Jaipur is gaining popularity across the country and internationally, as the Pink city's hair transplant sector is well-known. People from all over the world like to travel to Jaipur for hair transplant tourism to take advantage of the best benefits of a low-cost, high-quality hair transplant. Despite the state-of-the-art equipment, the hair transplant cost in Jaipur is surprisingly low.
Medispa hair transplant clinic is one of the best places to go for a low-cost hair transplant. We combine cutting-edge technology with innovative and advanced strategies to make your experience as pleasant as possible. Dr. Suneet Soni is one of the top hair transplant surgeons in the world, renowned for his dexterity and precision. He is known around the world for his aesthetic sensibilities and is referred to as "masters of artistic skills."
If you are considering hair transplant surgery, you can schedule an online or in-person consultation with medispa hair transplant clinic, India's most sought-after clinic. So prepare for a vacation to Delhi!
Is it possible to have painless hair transplant?
Yes, you can have a painless hair transplant because the operation is done under local anaesthesia, which means there will be no discomfort and you will be able to have a comfortable hair transplant. The hair transplant surgeon's expertise is what make the surgery painless, and an experienced surgeon would ensure the greatest possible results with a painless procedure. At Medispa hair transplant clinic, we ensure that the operation is painless, and that you can spend the entire time watching television or listening to music.
You may experience slight pain for a few days following the hair transplant process, but this is tolerable and will subside within 3–5 days. If you need pain relief following the treatment, don't self-medicate; instead, ask your hair transplant surgeon to prescribe pain relievers.
So, if your fear of pain is preventing you from achieving your goals, don't worry; at Medispa hair transplant clinic, you can expect a painless hair transplant.
How to get painless hair transplant with best results?
Dr. Suneet Soni's strong talents are complemented by his enthusiasm for hair transplant research and development. He has developed a unique local anaesthetic drug that only needs to be injected once at both the donor and recipient sites before the treatment can begin. There are no repeat injections required throughout the operation, allowing you to remain comfortable and relaxed throughout.
The length of action of Dr Suneet Soni's anaesthetic agent combination is approximately 9–12 hours, which is longer than the time required for the most extensive hair transplant session. Thus, it is wonderful news for our patients because they will not have to endure several injections and will be able to undergo hair transplantation in the most comfortable manner possible.
So don't let anything get in the way of getting the best hair transplant; come to Medispa hair transplant clinic in Jaipur or Delhi.
Please feel free to contact us at Medispa hair transplant clinics in Jaipur and Delhi with any questions or genuine recommendations.