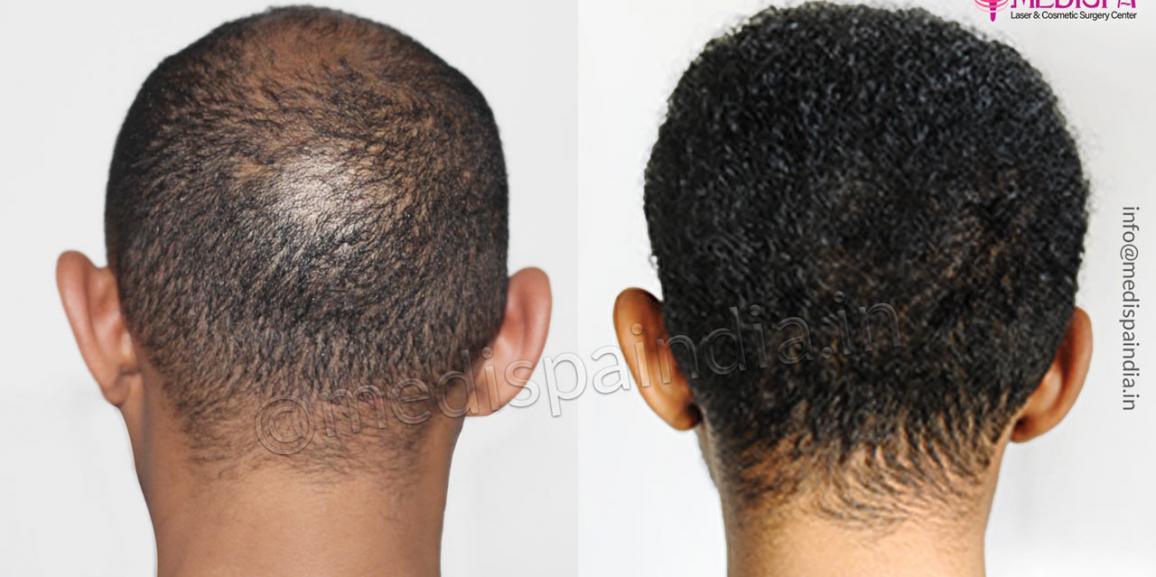 These days, the hair transplant industry is insanely competitive, and you will undoubtedly encounter both poor facilities with subpar quality and fully qualified, experienced surgeons with extensive training. Finding a reputable location where you can rely on a successful and safe hair transplant is therefore the main requirement for a successful hair transplant.
Both men and women are affected by hair loss, which is almost equally prevalent across the entire nation. Because of the amazing results it produces and the fact that it offers a permanent solution to your hair loss problem, hair transplantation has become quite popular.
Since Jaipur has been identified as one of the places offering the best hair transplant option worldwide, if you're looking for the best hair transplant in Kota, you're in luck because the best hair transplant industry is right around the corner. Many people who suffer from hair loss want hair transplants, but the clinics that are accessible are typically only average. So why not prepare ahead and do a little travelling when we can achieve certain success with a hair transplant and amazing outcomes. The results of a hair transplant are permanent, and you will regret it if you don't do it correctly. Although the hair transplant cost in Kota is reasonable, the quality you receive at select clinics in Jaipur is outstanding.
More than 10000 patients of the Medispa hair transplant clinic have had their dreams of a fantastic hair transplant realized, and the clinic is still treating more than 200 patients year with its staff.
If you're looking for something extraordinary, Medispa hair transplant clinic is the place to go.
Stages of pattern baldness?
According to the Norwood classification, which describes the degree of baldness, there are seven phases of hair loss. The seven stages of hair loss are described as follows:
Class I: Entire hairline lies high on the forehead and is not actually balding.
Class II: Triangular areas of recession in the sides of frontal area and minimal recession on mid frontal area.
Class III: Borderline case. Deepening of triangular recession or can include thinning of hair on the vertex.
Class IV: Further frontal hair loss and widening of hair loss from vertex but still a wide band of hair present separating frontal and vertex hair loss.
Class V: Widening of frontal and vertex hair loss and continual breaking of separation line of hairs between frontal and vertex baldness.
Class VI: Band or bridge of hair disappear merging frontal and vertex baldness.
Class VII: A band ofhair presents only in back and side of the head.
Treatment options for pattern baldness?
The severity of your pattern baldness will determine the best course of treatment. Here are a few potential hair loss treatment methods that can help you find a temporary or long-term cure.
Medicines: Two medications that help in some measure to stop hair loss include minoxidil and finasteride. These medications have been shown to thicken hair and reduce the course of hair loss. The results could only last a short while because hair loss might worsen when medications are stopped.
PRP therapy: PRP is a concentrated plasma injection that promotes hair growth and reduces hair loss by using concentrated plasma at the desired place. Since this therapy is non-invasive and affordable, it has gained a lot of popularity recently. PRP therapy has limited application in cases of advanced baldness and is recommended in cases of early hair loss.
Hair wigs or prosthetic hair: These temporary treatments for baldness include hair wigs and artificial hair. They need to be replaced and maintained on a regular basis but do not address the baldness. Therefore, relying on these aids for a prolonged period of time becomes exhausting for the patients.
Hair transplant: A minimally invasive surgical treatment that restores hair to a bald area by transplanting hair roots from the back and sides of the head or from other alternative locations. Permanent results are provided by the process, along with natural hair growth. As a result, it is the most popular and widely regarded hair loss treatment that can permanently reverse baldness.
How does hair transplant help treat hair loss?
It is true that the best way to treat hair loss is with a hair transplant. The method has several advantages for treating hair loss. These benefits consist of:
The hair transplant technique provides results that are permanent. The precise transplanting of the permanent hair roots to the bald area is what produced the long-lasting results.
The world-class natural looking hairline is a feature of the hair transplant technique. This necessitates the hair roots being present in the donor location and the hair transplant doctor's skill.
Hair transplantation allows for maximum hair growth.
Once the physical recuperation is complete, there is no maintenance required for the operation.