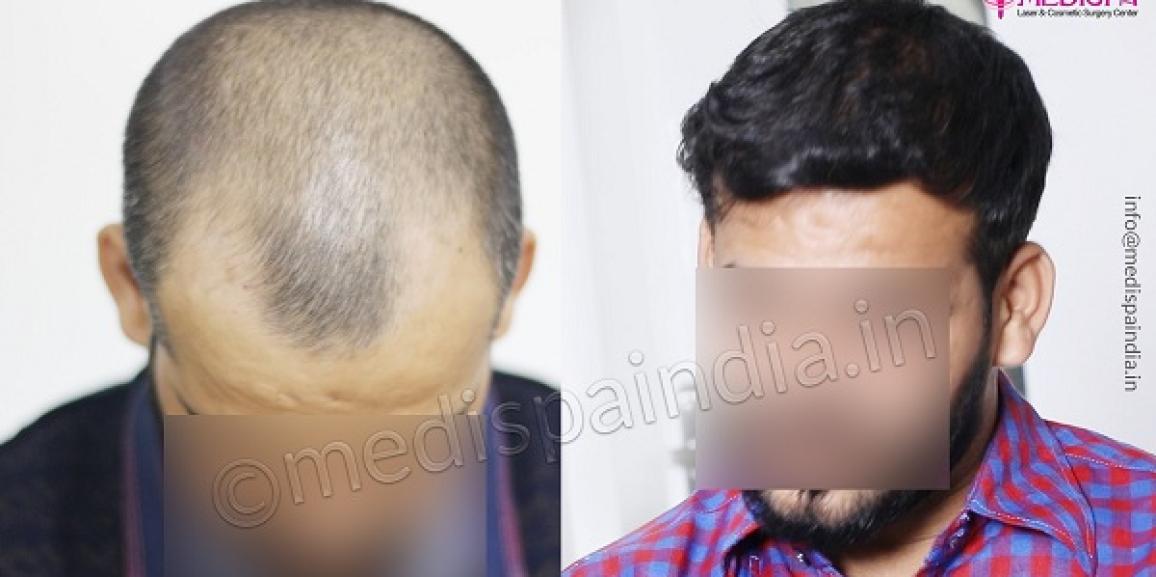 One's hair is one of the assets that can enhance their beauty or personality. You also lose your confidence when you lose them. People who are experiencing hair loss regrettably appear years older than they actually are, which may have a negative psychological impact and present mental challenges.
You initially maintain your denial and assume that the hair loss is only a phase, which is possible for some people but may require medical advice if it becomes permanent. In an effort to stop hair loss, we frequently use natural remedies, but their efficacy is debatable.
You then have available medications on the market that your doctor probably would have prescribed to you. Your hair loss is being slowed down by minoxidil and finasteride, but when these medications are stopped, the hair loss resumes. PRP therapy was recently developed with the goal of promoting cellular growth by creating a growth factor-rich environment that will promote hair growth. PRP therapy may be helpful in the early stages of hair loss, but it is not very useful in more advanced cases.
Hair transplant procedure
The hair transplant procedure has improved over time to become the most efficient way to treat hair loss. When it comes to hair loss treatments, nothing is as predictable as a hair transplant so far. The hair transplant procedure is a cosmetic, elective, minimally invasive surgical procedure pursued with the goal of promoting natural hair growth at the bald areas.
The fundamental procedure entails removing the hair follicles from the donor area and transplanting them into slits that have been made at the recipient site. The back and sides of the head are the donor areas selected for harvesting, but other body parts, such as the chest, axilla, pubic region, or beard area, are also investigated if the hair density is insufficient.
The best part is that the results are extremely aesthetically pleasing if the procedure is carried out by qualified hands because it is performed under local anesthesia, which makes it completely painless.
The most popular location for hair transplant tourism in India is Jaipur, which is drawing attention from patients from around the world. If you're looking for the best hair transplant in Jaipur has a few clinics that offer hair transplants of astounding and world-class quality. The hair transplant cost in Jaipur has decreased, which is good news as well.
Hair transplant techniques
Two contemporary methods that differ in how follicular grafts are harvested are used to perform hair transplant cosmetic surgery. These methods consist of:
Follicular unit transplantation, also known as strip technique: It is a hair transplant procedure in which a thin strip from the donor area—typically the back and side of the head—is removed. The strip is then moved to the graft segregation room where individual grafts are dissected. The recipient's bald area is then covered with these individual follicular units.
FUE (Follicular Unit Extraction) hair transplant: The FUE hair transplant technique involves removing individual hair follicles from the donor area, which is typically the back and side of the head, and transplanting them to the recipient bald area.
These methods have their own set of restrictions and indications, and they are used to instruct patients in accordance with their particular needs. When carried out by skilled hands and utilizing cutting-edge technology, both of these techniques deliver astounding results. Therefore, there isn't a particular technique that is preferred over others; rather, the best technique for a given case depends on the surgeon's wise choice.
Which method is appropriate?
Which hair transplant procedure is best for them is a common question. To be completely honest, you must first contact a hair transplant surgeon who will conduct a thorough examination of the scalp and record your medical history in order to determine your eligibility for the procedure. Before recommending the best approach for your situation, many factors are taken into account. The number of grafts needed, the patient's age, the degree of baldness, and the density of hair follicles in the donor area are all variables. As a result, no technique is appropriate in every situation, and the best technique depends on the unique circumstances of each patient.
Combining FUT, FUE, and BHT is the typical approach used when a lot of hair grafts are needed. In this method, approximately 3000–3500 hair grafts are harvested from the scalp using the FUT technique, and the remaining hair follicles are harvested from the BHT using the FUE technique. This procedure is most often capable of producing over 4500 hair grafts in a single session, which makes it perfect for treating advanced or progressive baldness.
Medispa hair transplant centers in Jaipur and Delhi offer the best hair transplant outcomes. We are happy to announce that, thanks to our dedication and hard work, we have become the top brand in the hair transplantation industry. A pioneer in the field of hair transplantation, Dr. Suneet Soni specializes in FUT hair transplantation with results that are completely guaranteed. He has more than 17 years of experience and has used various techniques to complete over 5000 hair transplant procedures. His enthusiasm for hair transplant research inspired him to develop the bio-stimulated FUT and FUE combined technique.