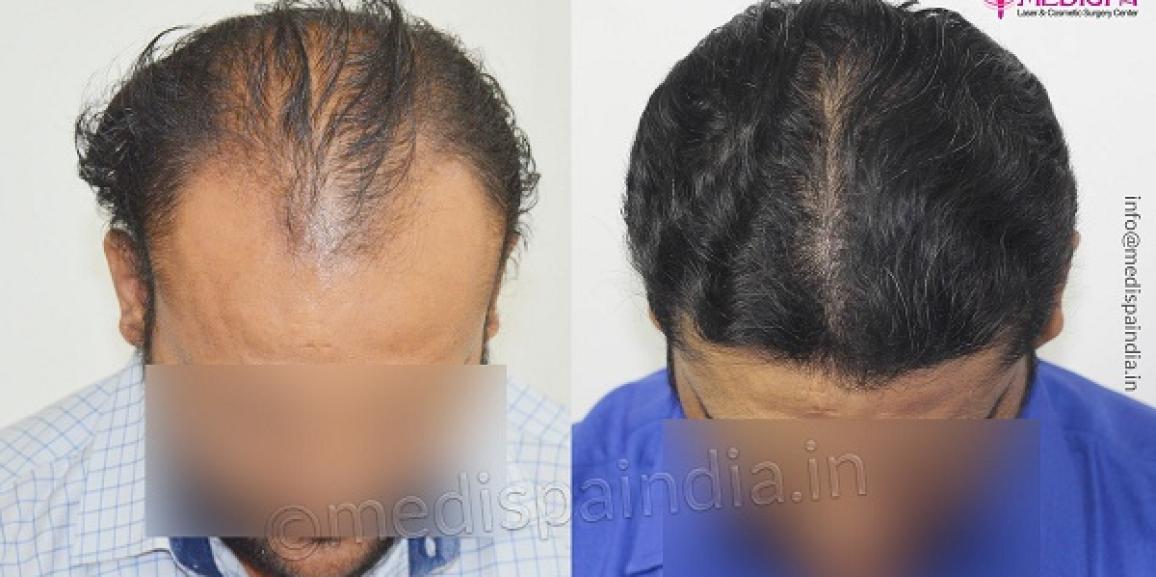 India is one of the most well-liked tourist destinations in the globe, therefore you may have seen a sizable number of travelers from other countries traveling there. The many colors, cultures, majestic structures, historical landmarks, and serene landscapes captivate travelers. We provide an "athithi devo bhava" to our guests in keeping with the traditional Indian greeting.
In today's world, the hair restoration industry, which is flourishing in India to great success, is what pulls people in as well as the scenery. India has been named as the top country for foreign patients seeking hair transplants.
You may now be asking why international visitors go such a great distance to have a hair transplant.
Locals choose to explore alternate hair transplant tourism options due to the reduced population and fewer patient footfall brought on by the higher expense of hair transplantation. Despite having good credentials, hair transplant doctors in western countries lack the level of experience that Indian hair transplant surgeons have.
Due to the sector's extensive growth and spectacular results, hair transplant in India has attracted the attention of patients from around the world. Despite the country's great level of care, the hair transplant cost in India also draws visitors to the country for hair transplant tourism.
How India became the preferred location for hair transplants?
Treating in accordance with international standards: Clinics in India that receive tourists from other countries uphold international standards. Patients receive top-notch amenities to make them feel comfortable and at home. The key factor that has led to an increase in patients from across the world is the great sanitation and safety standards upheld together with the most up-to-date technical equipment for achieving the best outcomes. One of the few centres in India in that has upheld international standards to provide the greatest hair transplant outcomes is the Medispa center in Delhi and Jaipur.
Cost-effective: Indian clinics are considerably less expensive than those in other industrialized countries while yet upholding the same level of standards. In India, the cost of a hair transplant ranges from 70,000 to 400,000 INR, which is 3–4 times less than in other countries depending on the quantity of grafts needed. The cost offered for the level of care provided makes it a popular choice for hair transplants around the globe.
The Medispa hair transplant center is renowned in India for upholding international standards at a price that is affordable.
Skilled and experienced surgeons: Because patients in India come from all over the world, surgeons there have more experience because they deal with a wider variety of problems. Unlike in other countries where fewer patients can afford such therapy and move to more cheap locations like India. In order to get better results, it is therefore always preferable to have surgery with an experienced surgeon.
For his surgical ability, Dr. Suneet Soni (MCh Plastic Surgery), of the Medispa hair transplant centers in Delhi and Jaipur, is well-known both in India and abroad.  He has years of expertise and has completed a sizable number of hair transplant procedures. He is famous for his outstanding creative abilities to mimic the natural hairline for cosmetic purposes in addition to his great surgical abilities.
Continually improving our abilities and standards: The secret to success is to improve daily since there is always room for development. Similar advancements are being made in hair transplant surgery and its setup on a regular basis. It is crucial to include these advancements into your regular practice since they will improve your talents, which will lead to greater outcomes. India's hair transplant clinics are continually advancing at their own pace to get better at using contemporary technologies, performing surgery, and providing services.
The person that prioritizes lifelong learning is Dr. Suneet Soni, who is credited with introducing the bio-stimulated combination method of FUT+FUE in Delhi and Jaipur.
5. Excellent patient amenities: Patients are given all the conveniences they need for a comfortable stay and experience. Since Indians are recognized for their warm hospitality, it is ensured that health tourists receive the greatest care and a homey feeling.
One such clinic that provides each patient with the finest experience of their lives is the Medispa hair transplant center.