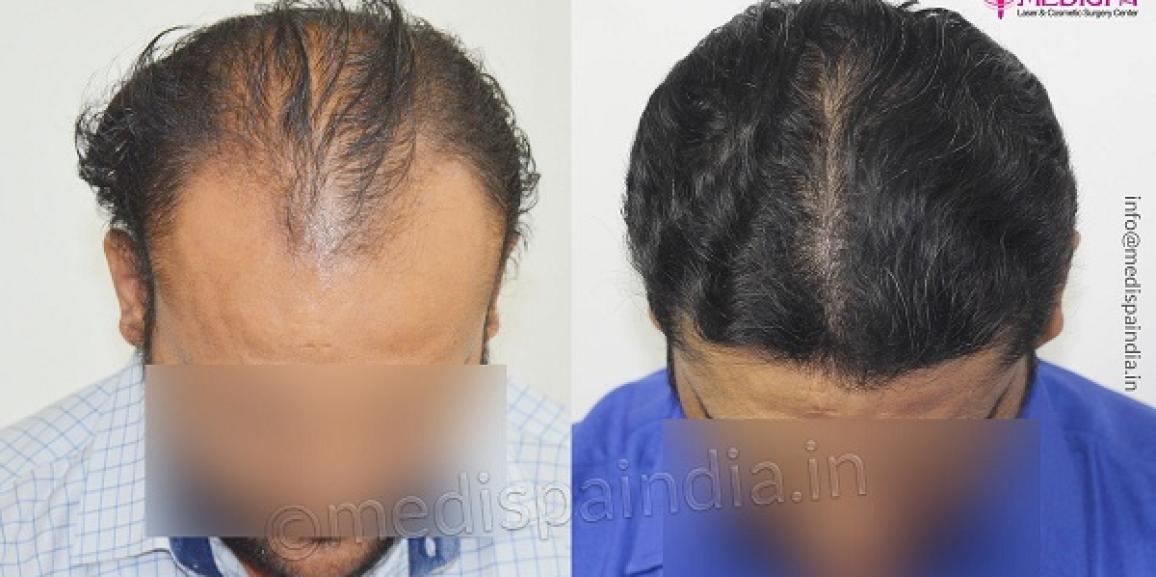 Unfortunately, some of us experience hair loss, which requires immediate medical attention. In large cities where professions need both personality and appearance in addition to strong qualifications, the effects of hair loss are particularly noticeable.
The most popular method of treating baldness is hair transplantation, and hair transplant in Jaipur has been identified as the top location for those who are experiencing hair loss to have the process completed. The only reason why people who are experiencing hair loss travel to the city for the surgery is not only the hair transplant cost in Jaipur, but also the world-class services and flawless results at a select number of well-known and reputable hair transplant clinics.
Under the skilled hands of professionals, hair transplant operations are renowned across the world for producing exceptional results. The treatment, which is a restorative one, entails taking hair grafts from donor locations, more especially from regions with permanent hair roots, and transplanting them to the targeted bald area.
The earliest hair transplant procedures weren't able to deliver perfect results, but the development of cutting-edge technology has made it a big success. The Medispa hair transplant clinic has been a leader in this sector for many years and has produced more than 5000 hair transplant success stories, making us one of the top tourist destinations for hair transplants. Dr. Suneet Soni executes every hair transplant with his professional abilities and does not grow the value of his brand by opening franchisees because he believes in perfection, which prevents him from hiring any other doctors to perform the process.
He is a renowned hair transplant surgeon in the nation, and one of his specialties is constructing the hairline in a manner that looks really natural.
You might question why the surgeon chooses a certain hair transplant procedure when it comes to hair transplants. So let's look at the criteria utilized to select the hair transplant procedure:
Patient sex: FUT hair transplantation is favored in female patients since it provides a better yield of hair grafts. Due to central thinning, female hair loss requires more hair follicles, and females also want a no-shave strategy.
The degree of baldness: The procedure used for a hair transplant is determined by the area of baldness. Higher levels of baldness would require more hair grafts, necessitating the use of the FUT hair transplant process.
Hair density at the donor site: If there aren't enough hair follicles at the donor site, FUT method could be a possibility since it can extract more hair grafts from a smaller region.
The quantity of hair grafts required: If more grafts are required to complete the hair transplant, the FUT technique may be the best option, but the FUE technique may also be employed if fewer grafts are required.
Patient preference: Hair transplant surgeons offer a comprehensive recommendation for the hair transplant process, but the patient's preference also matters greatly. Therefore, while choosing a procedure, consideration should be given to the patient's preferences.
How to decide the hair transplant technique in high grade baldness?
In the past, treating high-grade baldness was a distant dream; now, it is a reality. If the condition allows, there are a few modern, sophisticated treatments that can successfully treat severe baldness. When treating high degree baldness, the following methods are frequently used:
FUT hair transplant: This method is recommended for severely balding patients who require up to 3500 hair transplants. The individual hair transplant is extracted from a narrow strip and further dissected under a powerful microscope. Since the method extracts more hair grafts from a smaller region, it may be useful when there aren't enough donor hair follicles.
FUT and FUE combined technique: When more than 4000 hair grafts are required to treat severe baldness, FUT and FUE combined technique is recommended. In the combo procedure, the FUT technique is used first to remove the greatest number of hair follicles, followed by the FUE technique to extract the remaining follicles.
Combination technique of FUT, FUE, and BHT: This technique combines FUT, FUE, and BHT when more hair grafts are needed, such as in high density hair transplants or in cases of severe baldness. In addition to FUT and FUE, the procedure harvests hair transplants from various donor locations on the body, especially beneath the chin.