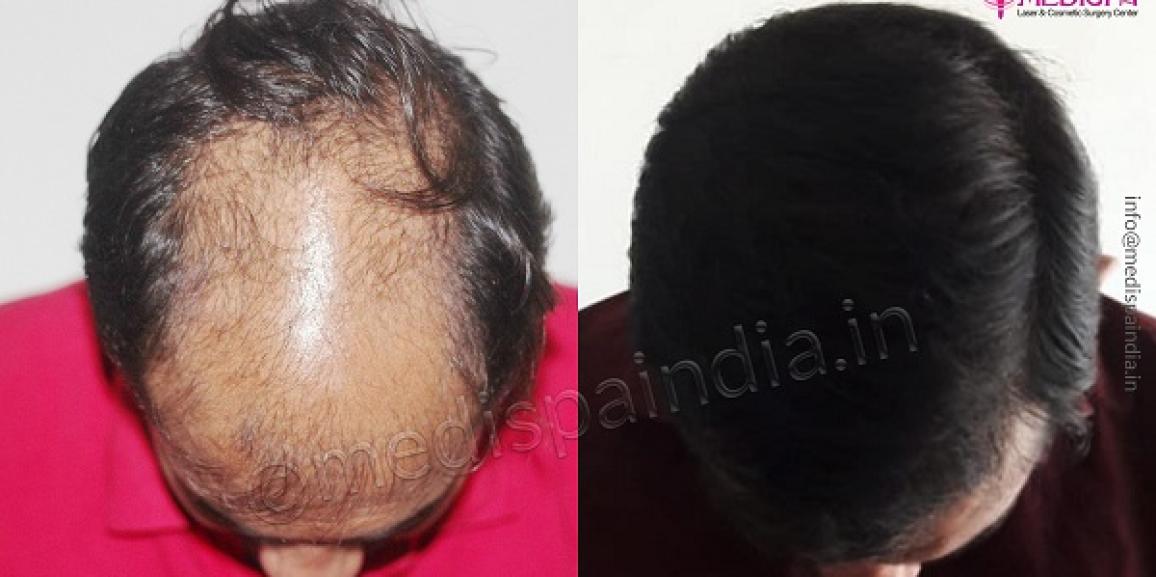 Hair transplant is not a new term these days, but it is getting more and more popular due to the expanding fashion sense and the accessibility of hair transplant procedures. This is due to the fact that it has emerged as the most effective and realistic-looking therapy among all those available to deal with hair loss. It is difficult to even tell that a patient has had hair transplant surgery if it is done carefully and precisely by a skilled physician.
India is already providing high-quality care on par with the west owing to select facilities in Delhi and Jaipur, where the technique has acquired a lot of interest. What else? This high-quality therapy only costs a third or a quarter as much as it would in the west. For their hair transplants, many overseas patients also fly to Delhi and Jaipur.  The prohibitive expense of hair transplants in western nations prevents many people from getting them. As a result, hair transplants are becoming a popular medical tourism destination in India. It is possible to find Medispa Hair transplant centres in both Delhi and Jaipur.
Dr. Suneet Soni (MCh., MS, MBBS), who is famous across the world for his exceptionally skilled and creative surgical hand, is the owner of the Medispa chain of clinics.
In terms of procedures and procedural effectiveness, hair transplant in Jaipur and Delhi have advanced significantly. Indians are already recognized for their talent in the arts. The ideal pairing would be when a very skilled hair transplant surgeon had this creative sense. One of the important phases in the operation, hairline designing, establishes the effectiveness of the procedure and its cosmetic worth. The hair transplant cost in Jaipur is also extremely reasonable and ranges from INR 60,000 to INR 400,000, depending on the intricacy of the case and a number of other criteria.
What is hair transplant?
A minimally invasive surgical technique called a hair transplant is performed to address hair loss. The process is a restorative technique that might result in post-operation permanent hair growth. The method entails carefully removing hair follicles from donor sites that are DHT resistant or permanent, and then transplanting those hair follicles to the target bald site to fill up the bald spot. The entire treatment must be carried out in a medical setting that prioritizes cleanliness and safety. Individual hair grafts are typically harvested using either the FUE or strip technique or one of the two FUT extraction methods.
In the distant past, hair transplant procedures were crude, and the quality or cosmetic outcome suffered as a result. Many patients saw blocked hair growth as a consequence. However, contemporary technology and equipment make it feasible to get outcomes for hair transplants that seem as natural as possible. All you need is an experienced surgeon who can use this technology and his knowledge.  It goes without saying that a hair transplant is a lengthy process, with effects showing up after 6 to 8 months. For this reason, the post-op phase is essential to ensuring better outcomes.
What occurs following a hair transplant?
The donor area takes 7 to 10 days to physically recover after the hair transplant process. During this period, small side effects including slight swelling, mild discomfort, itching, or numbness might happen. There is, however, nothing to be concerned about. After approximately a week, they would ultimately go on their own. However, after having a hair transplant, your surgeon or a member of his or her team will go through the safety measures you need to follow.
Scarring following a hair transplant
After the hair transplant operation, the donor region develops scars. A good surgeon will ensure that there are few, almost invisible scars. Linear scarring that is almost unnoticeable is typical following a FUT hair transplant. Additionally, a FUE hair transplant leaves circular scarring in the donor location. Surgery scars in the form of practically imperceptible circular dots may appear if the procedure is performed by experienced hands. The surgeon's participation is crucial in achieving minimum scarring at the donor site.
Hair growth following a hair transplant
The results of a hair transplant are not immediately apparent; it may take up to a year before complete hair growth is apparent. After the initial seven to ten days of healing, the transplanted hair starts to fall out. The majority of patients start to worry as a result. But it happens frequently, and the balding region goes through a usual cycle of hair growth. In three to four months following the hair transplant, fresh hair growth may begin to appear. There is noticeable hair growth for around six months following a hair transplant. It is essential to be patient during this period and make follow-up appointments with your doctor in order to ensure a good follow-up.
In some cases, your surgeon could also suggest PRP therapy to hasten the growth of new hair.
If you want a dependable and secure hair transplant, go to the Medispa Hair transplant clinic in Delhi and Jaipur.