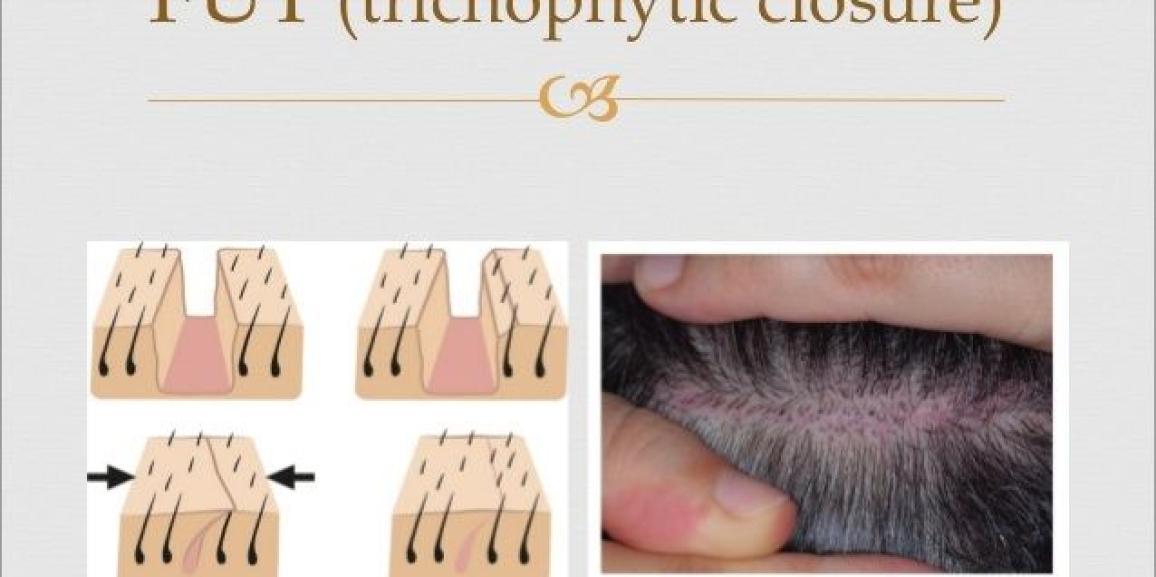 Cosmetic surgeries are becoming more popular in the modern world as aesthetic awareness and importance have grown. It is no longer just a matter of personal importance; your professional career also requires you to be dynamic and have a positive personality. Hair loss, among all cosmetic concerns, has become a serious issue because it can be very distressing for the person experiencing it.
Hair loss has become increasingly common in recent years, possibly as a result of a change in lifestyle, increased work stress, and environmental deterioration. As a result, as people seek a permanent solution to these problems, hair restoration procedures are becoming increasingly popular.
Hair transplant in Jaipur has received a lot of attention around the world, and people from all over the world are looking for hair transplant options in the pink city. The city's thriving industry can be attributed to the city's dedicated and unrivalled hair transplant surgeons, who have been practicing in the city for over a decade. Pink City clinics provide international level services with incredible results. Despite the higher level of service, the hair transplant cost in Jaipur has been very low because there are so many options in the city, which has increased competition among clinics.
Medispa hair transplant clinic has been providing world-class hair transplant services for over a decade and has successfully treated over 5000 hair loss patients. We are one of the most talked-about hair transplant clinics in the country, and we are well-known for our excellent results. We are at the top of the country and have the best hair transplant team in India.
Words seem inadequate to describe Dr Suneet Soni's expertise, but due to his exemplary abilities, he has been nicknamed "master of artistic skills" among celebrities. His hairline design is one-of-a-kind because he possesses exceptional artistic abilities.
There are two techniques for performing hair transplants, both of which can be done flawlessly to produce excellent results. There may be some limitations in both procedures, but with current advancements, the procedures are on their way to perfection. Trichophytic closure is one of the advanced procedures associated with the FUT technique in order to achieve the best results possible with this technique.
Procedure of hair transplant
Hair transplant is a precise surgical procedure that requires advanced expert skills and is carried out in the following steps:
Hair trimming or shaving in accordance with the technique: FUT or FUE
Local anaesthesia is administered at both the donor and recipient sites.
Harvesting of "follicular units" from the safe donor area using the technique of choice: FUT or FUE
The implantation site is prepared by slitting according to the hairline design requirements.
The follicular units are then transplanted into the prepared slits, taking into account angulations, arrangement, and alignment of the follicles for a natural-looking hairline.
Post-op care, instructions, and follow-up
Hair transplant techniques:
Previously, hair transplant techniques were primitive and failed to produce natural results; however, these techniques have advanced and are now successful enough to provide the best possible aesthetic results. Among the most recent hair transplant techniques are:
Contemporary FUT and FUE:
The modern technique developed to minimise linear scarring after FUT is known as Trichophytic closure. Attempts were made in FUE technique to increase the inter distance of each hair graft extraction and use the correct diameter of punch device, which was successful in minimising scarring at the donor area.
The goal of Trichophytic closure is to reduce the visibility of the linear scar formed after the FUT technique, and it works when done artistically and with skilled hands. Dr Suneet Soni is a master of trichophytic closure, which is used by very few hair transplant surgeons in India. He has performed thousands of FUT hair transplants with trichophytic closure and has consistently delivered excellent aesthetic results with almost invisible scarring.
How trichophytic closure is performed?
The trichophytic closure, also known as the linear scar revision approach, is best performed by the precise hands of a highly specialised plastic surgeon.
A thin strip is superficially excised from the back and sides of the head during FUT hair transplant. The strip is used to harvest individual hair follicles by further dissecting it, and the donor area ends up with two skin edges that are closed to allow for uneven healing.
Trichophytic closure involves bevelling one side of the skin edge and then closely approximating it for suturing. The bevelled end overlaps and a better approximation is observed during closure, which closes the wound with almost invisible scarring. Furthermore, due to the overlapping, hair growth can be seen over the scarred zone, which is an added benefit of the technique.
This technique has turned a limitation of the FUT technique into an advantage, as the scar becomes almost invisible after performing trichophytic closure, and hair growth over the scarred area hides it even more, ensuring highly aesthetic results.
Benefits of trichophytic closure
This method has several advantages over the conventional procedure, including:
This is a camouflaging procedure that makes the linear scar left by the FUT technique almost invisible.
Patients may be able to keep their shorter hairstyles even after a hair transplant.
It ensures highly aesthetic results by precisely closing the donor area.
Increase your self-esteem because the hair transplant is undetectable.
The success of trichophytic closure in conjunction with the FUT technique is largely dependent on the surgeon's skills, expertise, and artistic sensibility. This technique has been found to produce extraordinary results in the hands of a skilled practitioner.
How To Find The Best Clinic For Bad Hair Transplant Correction?
The hair transplant market is growing at a breakneck pace, as is the demand for the surgery. People's aesthetic worries have risen to the top of their priorities, and the rising prevalence of hair loss has prompted a large number of people to seek out hair transplant surgeries.
Another reason for this procedure's popularity is the lower cost of hair transplantation in India. Previously, only celebrities and high-profile individuals could afford the surgery; however, it is now readily available at a lesser cost, allowing every hair loss sufferer to realize their dream of having hair on their bald spots.
It's excellent news that the cosmetic industry, particularly the hair transplant industry, is booming, but it's bad that it's being damaged by the entrance of unethical and less expensive practises. Hair transplantation is a cosmetic surgical treatment that focuses on aesthetic effects and can be successfully performed by combining in-depth theoretical knowledge, expert abilities, experienced hands, and smart decision-making. Failure to have any of them could spoil the results, which is exactly what is happening these days, with an increasing number of people screaming about the procedure's terrible outcomes.
Hair transplant surgery by cheaper clinics
Many hair transplant clinics in India provide the treatment at a low cost, but do so at the expense of some parts of the surgery that are unacceptable and can lead to disastrous results. These beginner hair transplant clinics are known for providing shoddy and abhorrent hair transplants. It is prudent not to fall into the trap and save yourself the embarrassment of acquiring shoddy results.
There are only a few hair transplant clinics that practise advanced hair transplants and use the most up-to-date technologies to obtain the greatest results. Other clinics are frequently stuck in the past, adopting outdated techniques because they aren't up to date on current hair transplant trends.
Because of the increased demand for the surgery, hair transplant in Jaipur is booming. However, as the sector has grown, lower-cost services have crept in, resulting in unsatisfactory outcomes for patients. Hair transplant cost in Jaipur has also decreased significantly in recent years as a result of increased competition among clinics. However, in order to avoid bad consequences, it's become critical to concentrate on the treatment's quality.
Medispa hair transplant clinic is a pioneer in providing world-class hair transplant results at a reasonable price. We provide the greatest hair transplant facilities using the most recent technology and have implemented all advanced techniques to provide the best hair transplant. For your safety, we ensure that our patients receive hair transplants under aseptic circumstances.
Dr Suneet soni is one of the best hair transplant surgeons in India who is highly recognized as master of aesthetic skills which is one of the crucial demands for success of a cosmetic surgery. It is very important to get the most effective as well as cost-efficient treatment for your hair loss issue. Although, there are plenty of clinics around that offer low cost hair transplant treatment, however we always recommend availing the treatment from a well reputed clinic that ensures the successful hair transplant results. In this way, Medispa stands out and provides you with the most beneficial treatment with the advanced hair transplant techniques. With the experienced hands of India's best hair transplant surgeon Dr Soni, you will definitely get the desirable results after your hair transplant surgery. So, book your free consultation now!