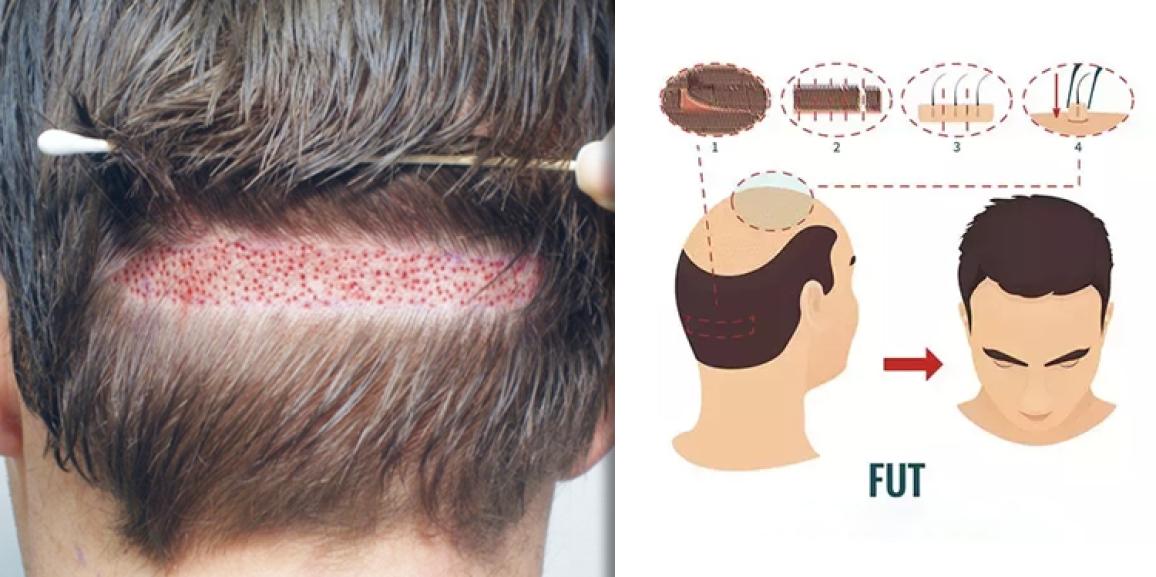 Hair transplant is an elective procedure, meaning that anyone can choose to have it done. It is not an emergency procedure, so it can be done at any stage of baldness. Previously, it was not possible to treat high-grade baldness in a single session, but this is now a possibility if your donor area appears to be acceptable.
Hair transplant in Jaipur has progressed, and some of the country's most reputable hair transplant clinics now use a variety of cutting-edge techniques. Medispa is a leading hair transplant clinic in Delhi and Jaipur that provides high-quality hair transplant treatment. Dr. Suneet Soni, the Medispa clinic's chief surgeon, specialises in FUT hair transplants, FUE hair transplants, and a combination of FUT and FUE hair transplants.
Hair transplantation is a complex procedure that includes removing permanent roots from the donor location and transplanting them to the bald spot. The donor area refers to the areas of the body that have permanent hair roots, such as the back and sides of the head, chest, axilla, pubic, and beard. The procedure's feasibility and the availability of hair follicles are evaluated. During the consultation, if hair transplantation is confirmed to be feasible, it is planned. During the operation, hair grafts are harvested using the FUT and FUE techniques.
FUT and FUE hair transplant
Hair roots are extracted and planted during the hair transplant procedure. Every method of hair transplant has the same implantation stage. The difference is in the hair transplant extraction procedure.
In the FUT procedure, a strip is taken from the back and sides of the head. After that, the strip is sliced into several pieces to retrieve each hair root. Sutures are used to seal the donor area. After that, each hair root is put in the bald spot. 3000–3500 hair roots can be extracted with this approach. This procedure is used to cure large areas of baldness.
In the FUE procedure, each hair graft is harvested independently. Each hair root is extracted using a punch device. The tool is placed into the donor site's skin. The device is used to pull the hair root. The hair root is removed and placed in the bald area. This procedure has the potential to remove 2000–2500 hair roots. This technique is used to perform face hair transplants and to treat situations of early hair loss.
Step of FUT hair transplant
FUT hair transplant is a delicate process. To carry out this treatment, the doctor must go through a number of steps. The steps of the technique are described below.
Local anaesthesia is used to numb the treatment region.
A thin strip from the back and sides of the head is removed.
The strip is taken to the lab, where it will be sliced into portions. Under a microscope, the hair roots are separated.
Sutures are used to seal the donor area.
The bald area is where the channels form.
Hair roots are inserted into the bald spot.
After the hair transplant, instructions are given.
There will be follow-ups.
Success of FUT hair transplant
Each hair transplant method has the potential to be successful. FUT hair transplant is a delicate surgery with numerous benefits. This approach has a success rate of roughly 98–99 percent.
This method's high success is attributable to the fact that it is performed with more visibility. The hair roots have a better chance of surviving as a result of this. During the extraction, a microscope is utilised to examine each hair root.
Because the FUT procedure is very precise, it necessitates the doctor's expertise. The doctor should have extensive training, experience, and expertise. When getting any type of hair transplant, it's critical to find the correct clinic. To get the finest results from any hair transplant process, it's critical to use high-quality tools.
Medipsa Clinic employs cutting-edge technologies to achieve the best potential outcomes. Dr. Suneet Soni is one of the most well-known hair transplant surgeons in the country. He is a skilled doctor with exceptional talents and artistry. After a hair transplant, he is noted for delivering excellent hair growth with a natural appearance.
Why FUT for high grade baldness?
If you have a higher grade hair transplant, most experienced and qualified surgeons recommend FUT hair transplantation. FUT hair transplant is recommended in these situations for a reason. Why don't we find out?
A larger graft yield: FUT hair transplants successfully harvest roughly 3000–3500 hair grafts, which is a good number to cure higher-grade baldness. However, the FUE procedure alone can only produce 2000–2500 hair grafts, making it unsuitable for treating higher-grade baldness.
Future sittings: Because a higher yield of hair grafts can be extracted from a smaller area with FUT hair transplant, future sittings can be provided because the areas for future sittings are spared. It's probable that you'll require more than one session for higher-grade baldness, in which case this procedure could be beneficial.
Hair grafts harvested from a smaller space: If the donor area's hair density appears to be inadequate, the FUT technique is a good approach to harvest a higher count from a smaller area, making it a good choice when a larger yield is required but the donor area's hair density is insufficient.